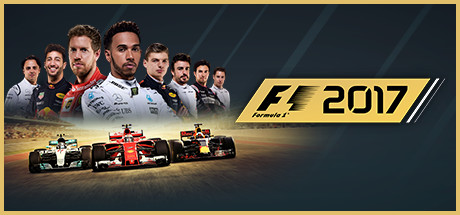 F1 2017 A Week In...
First off, I wasn't buying this game.
2016 was a shambles of game.
It played worse than F1 2015 in terms of handling and just didn't do what an F1 car should do. It always had a feeling of driving on ice.
I had applied to be in the 2017 beta and was accepted in on the 2nd batch of invites. Initially, it was online only and there was hardly anyone racing, however after one of the updates the game became offline also and I was away!
The car felt right immediately and I liked it, racing against my good friend Cotty who had schooled me through 2016 and I was over a second a lap faster, decision made to purchase the new game.
From the new look of the game to various ways to race around Monaco at night I was happy with the purchase. First night after a long week at work I thought I'd wasted 40 quid. Same AI smashing into you and an overstrict corner cutting in qualifying and time trial; I was disappointed yet again.
After a weekend away I came back to the game refreshed and open minded again and threw myself into a career.
The career mode would be enough to pass many nights on its own, its that immersive. From the new practice routines of fuel saving and race strategy to the R&D; this having a major overhaul in how it works.
Its now broken into 4 sectors Aero, Powertrain, Durability & Chassis all much more detailed than before and also the odd upgrade doesn't work and you have to refinance the upgrade again.
The management of your driving also plays a part with a limited amount of engines gearboxes turbos etc, no more driving flat out and having new for the next race, Add in the manual pit stops and the game is a winner. The chance to drive the classic cars in invitation events between GP's is a nice touch to make them relevant to the game rather than an option to use every now and again. Driving like a mad man in the 96 Williams was class after the Aussie GP.
One addition makes a welcome return to the game, its only a small touch but for me its massive. "The Podium"! I mean who doesn't want to see their driver on the top step!
I haven't played the game online so can't pass comment on that as it stands.
Codemasters have been quick with patch V1.5 which improves parts wear in career mode so kudos for that, even if it did mean a restart of my career.
Overall, the game I feel is fantastic. The car isn't as twitchy as 2016, they brake as an F1 car should however the AI is still a little OTT at times and the only major bug is the track limits. Not every corner is monitored in real F1 I think if Codies could focus on 3 or 4 corners for stricter punishment on each track the game would be complete.
Yorkie