Unfortunately, some of us had to go away with the family for a fortnight :/
Within that fortnight, we saw a LOT of content released by Konami and mainly the guys at the front of the list - Adam Bhatti and Asim Tanvir gave us the info via Social Media. It was monitored, retweeted and quoted at times via Twitter when at all possible. Not as many as some, but hey, QUALITY over Quantity eh?
Anyway - we want to start out by saying for those complaining about the nets. What is actually wrong with them?
All we care about is putting the bloody ball in it - tap in or a rocket, who the hell cares?
We're extremely sorry - but when some of us would prefer to see a level playing field, and this would include those in the PC camp as being on the playing field, (for us, its one, the ability of Option Files for use on Xbox One) - it seems like a pretty poor complaint.
At least for us, we know its not Konami causing the issues from the responses we've seen in the past, however we're now seeing a little love for Xbox, who knows what we may see in the future? The nets is the least of our worries here though.
We'll touch on this more later. So for now, where do we start?
Licenses. Lets start with them! The list is as follows:
Official Partnerships:
FC Barcelona
Borussia Dortmund
Liverpool
Valencia CF
Fulham
Flamengo
Corinthians
River Plate
Independiente
Colo Colo
Universidad de Chile
Club Alianza Lima
Sporting Cristal
So we have 13 teams there, with Official Partnerships.
We're disappointed that its not Sunderland AFC or Sheffield United, but there's still DLC to come =)
The French "Ligue 1 Conforma" and "Domino's Ligue 2" team's are all licensed, along with the Eredivisie in the Netherlands. The Italian League (Serie A) sees all the teams present with the exception of Juventus, (PM Black White once more), whilst the Italian 2nd Division sees the generic names only.
The other major teams included from the other leagues are:
Arsenal
Atletico Madrid
FC Porto
SL Benfica
Sporting CP
Club Brugge
KAA Gent
RSA Anderlecht
Spartak Moscow
Zenit St Petersburg
CSKA Moscow
FC Basel
Besiktas
Fenerbache
Galtasary
Dinamo Zagreb
Slavia Prague
FC Copenhagen
FC Schalke 04
RB Leipzig
AEK Athens
Olympiakos
Panathinakios FC
Thessaloniki FC
Steua Bucharest
Malmo FF
FC Dynamo Kyiv
Shakhtar Donetsk
This of course is without touching on the South Americas teams from the Argentine League, Chilean League and other Latin American teams as well as the AFC Champions League!
The full list can be found HERE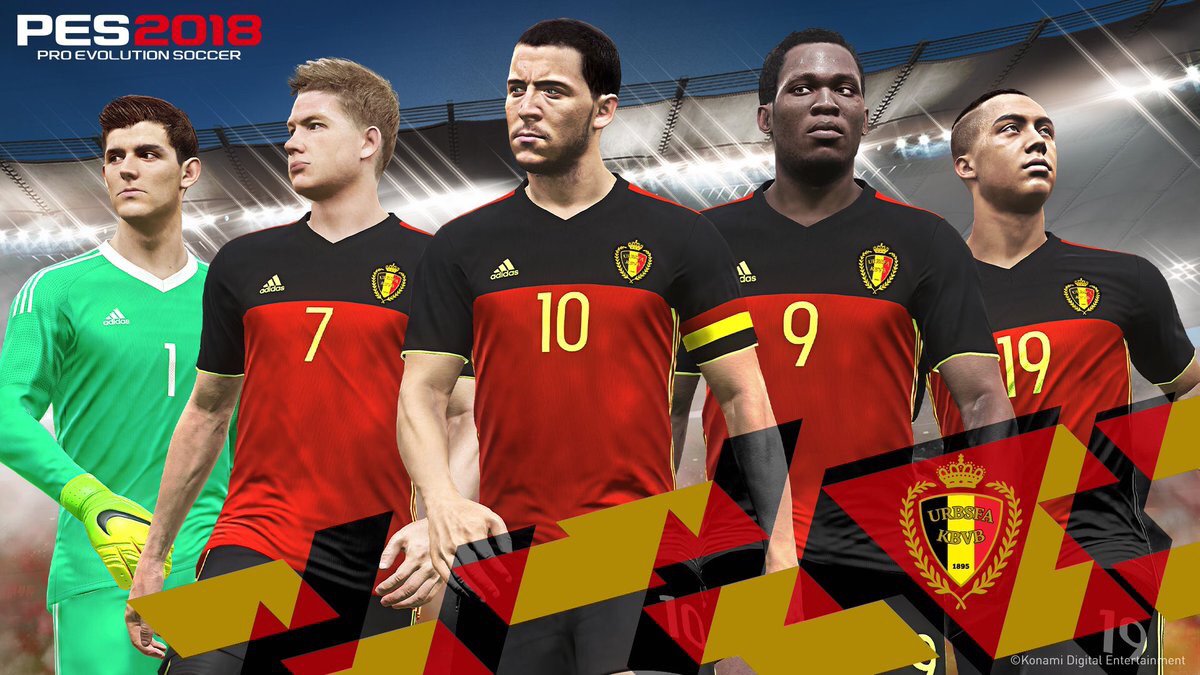 We're also going to be seeing more licensed National teams, alongside Brazil, France, Germany and Spain.
We now have Belgium, England, Poland and Wales to look forward to playing with.
So, for those who say we're not really receiving an awful lot of licenses - I think we need to consider what we do have and then think what impact this may have on us as a whole.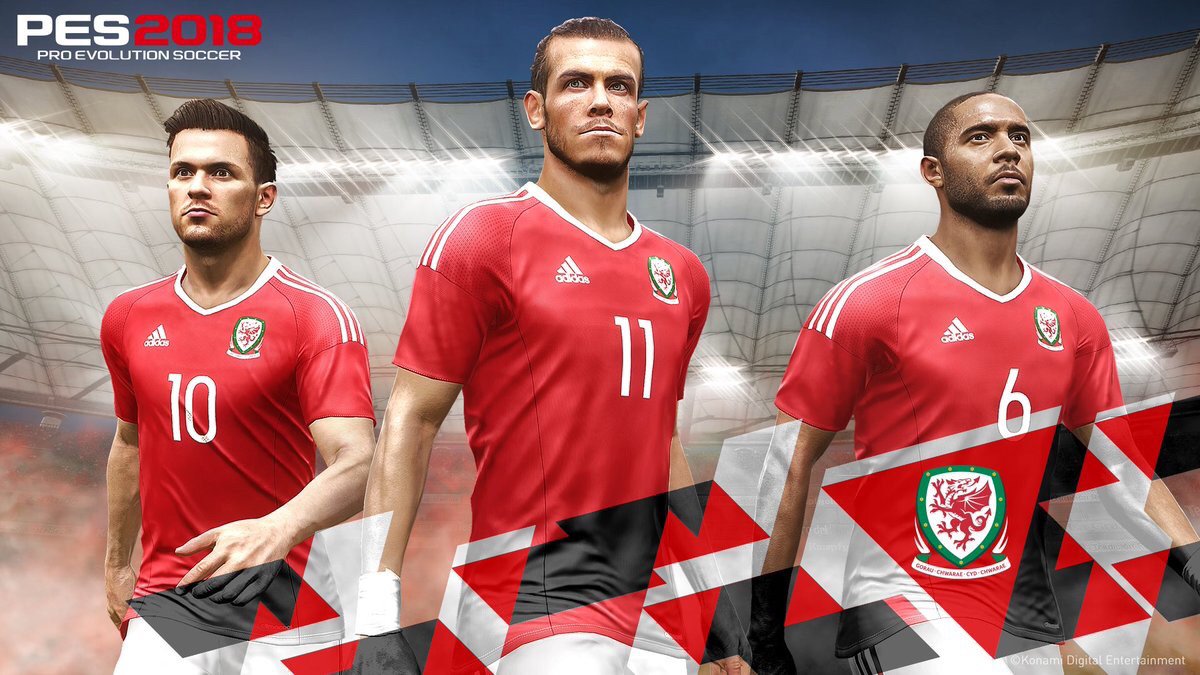 Me and Yorkie had the discussion a few nights back.
With a full compliment of licenses as FIFA (EA) has, what are we forgetting?
It is rather simple.
It is OUR link to Konami.
It is the likes of the Community Sites, PESFan, PESUniverse plus many others, including the likes of ourselves, who are hoping to setup and develop our own online UK community that will be present who will be hurt by the introduction of the licenses.
Without these guys being involved, creating editors, kits, content - we lose a fundamental part of the Pro Evo (WEPES) experience within our grasps and by this, for someone who has recently converted to PES (3 years back on Xbox), please don't take this lightly or for that matter away from us.
Whilst abroad, I've seen a lot of hostility towards the guys working in the social community. People abusing folk because of the nets, stadium editors - whatever it may be.
Yes, I'm not a lover of MyClub, I have dabbled, but if the research states its the most popular, then its the most popular. You're always going to have idiots abusing people, but it can have a detrimental impact on their enthusiasm to provide us with information, if this was to happen then we'd have an awful lot less contact. We'd all like to see a better form of contact with the official PES team, but let's be happy we have SOME contact.
Konami is a business after all, yes they want to please the fans, but they also want the awards, the acclaim and let's face it, finance. They're a business and that's a necessity to create future content. They need to make sure they're serving the majority, not just a few.
Onto Xbox News!
At Xboxs' Gamescom press conference we were given a list of upcoming 4K additional features on Xbox One X on its release. PES being one of them. All I can say is that the game will look fantastically stunning due to the visuals that come from Konami. Those already on PS4 Pro will be fully aware of this also!
For this to be out there so soon, it's a positive step, yet there's still that fundamental drawback that Xbox won't approve of the use of Option Files.
I've recently acquired a PS4, solely for PES 2018.
I've since found that there's limited contact between you the user and the files for the game to be added.
If this is still an issue for Xbox, as I have said, but others via social media, grant Konami the ability to take advantage of One Drive. Fallout 4 has had the ability to add Mods, it serves a secure purpose and surely by allowing this, it grows each market, PES as well as the market for Xbox in Asia?
Whatever the reason, all I know is that we've only got a few days until the demo release Xbox One and PS4 so it should be an interesting few weeks and will give us all an appreciation of the new game.
What we're offering on PESOnline.co.uk
We're working on our Pro Evolution section whilst Tatertots is grafting away within our Forza arena.
Whether you're on Xbox One or PS4 for Pro Evo for 2018 we're offering a platform for players to compete against one another.
Head to Head (1v1)
Teams will be "graded" to allow a tiered competition. Depending on your progress will determine which team you get to play with.
Clan / Team (3v3)
Our main focus; we're wanting managers to come forward, with mates, with people you meet here or online and compete against other like teams.
With a comprehensive system, fixtures auto created and the ability to record and show off team and player stats, we want your creativity to shine, team names, team emblems, kits - we're sure you'll be empowered to play and create a club history!
COME AND GET INVOLVED!